Upper-School British Literature
Term: Yearlong 2020–21, September 8–May 28
Target Grade Levels: Grades 9–10; 11th–12th graders welcome (see placement details below)
Schedule: 2x / week, 60–75 min.
Price: $595.00
Course Sections (choose one)
Section 1: W/F 12:30 p.m. ET with Phaedra Shaltanis (Section Full)
History/Literature Discount: Save $195 when you enroll in this course and the corresponding history course! The discount will be applied automatically to your shopping cart when you add both courses
Ongoing Enrollment and Placement
Ongoing Enrollment
While our courses are no longer available for purchase on the website, Scholé Academy is open to inquiries about enrolling in courses at any time during the year.  If you wish to enroll in a Yearlong course for the 2020-2021 school year after the official add/drop deadline (September 21), you will need to contact us directly.  We will consider each request on a case-by-case basis after considering several factors, including size of the class, the preparedness of the student, the willingness of the instructor to accommodate a late addition to the class, and the content of the course.  If you would like to submit a request for enrollment in an ongoing course, please visit our
Contact Us page
.
Placement Process
To help ensure that students enroll in the correct course levels, Scholé Academy requires many students to complete placement evaluations. Placement evaluations are only provided to students after the corresponding course registration has been completed. A placement assessment will be required in the following situations:
if the student falls outside of the stated age/grade range for the class.
if the student needs to demonstrate a certain level of skill and proficiency for the course.
if the student has completed prerequisite requirements somewhere other than Scholé Academy (e.g., at home or with another school). In this case, our instructors will need to verify that the student has adequately fulfilled the prerequisite requirements.
if a placement assessment has been recommended by a Scholé Academy instructor.
First, read the available course descriptions, noting prerequisites, target grades, and course objectives. If you think your student is prepared for the course, go ahead and register. After registration, a placement assessment may be provided to students, depending on the course and the student's previous enrollment with Scholé Academy. Parents are encouraged to connect with the
Scholé Academy Principal
and/or with the course instructor to make the best enrollment decision for their student.
Registration is not finalized until the student's placement assessment has been returned by the course instructor with placement confirmation.
There is a $75 deposit built into the cost of each course.
If a placement evaluation has not been administered, withdrawals requested before May 1 are granted a full refund, including the full $75 deposit.
If a placement evaluation has been administered, withdrawals requested before May 1 are granted part of their $75 refund: $35 will be paid to the instructor for the placement evaluation, and the remaining $40 of the original deposit will be refunded.
After May 1, withdrawals are granted a full course refund, less the $75 deposit. Students may withdraw from a course through the second week of classes. After the second week of classes, no refund is given.
This course will focus on British Literature written from 1678 to 1970 and will provide a broad sweep of historical perspective through fiction and nonfiction readings. The books selected for the course will be studied in depth for their tremendous contribution to the literary world and the shaping of society. During this time frame, and particularly in the 19th century, British writing was prolific and greatly influential. This course will provide solid scafolding for the further enjoyment and study of renown British literature.
The goals of this course are:
to explore the timeline of British authors and recognize influential political, philosophical, social, and religious factors on the authors
to analyze writings according to their structure, form and purpose, and practice synthesizing ideas in the written word through a variety of writing projects
to develop comparative, analytical/critical, and responsive thinking, writing, and questioning skills that bolster communication with others and to practice using said skills in various settings
Of equal importance is the underlying current of the course, which is to nurture a spirit of searching and restful contemplation through the reading of powerful stories, essays, and poetry. By examinng authors, characters, conflict, and themes, students will make connections to themselves and their world while simultaneously recognizing the unchanging state of human nature.
The readings being with John Bunyan's Pilgrim's Progress and progress through the Enlightenment Era, the Romantic Period, and Victorian Age to Realism and Existentialism. As students investigate the historical impact of political, philosophical, social, and religious perspectives they will come to recognize effects on the writers of the time. They will develop the craft of asking questions following the form of Aristotle's Five Common Topics of Invention; in doing so, they will engage with the text and their peers on a contemplative level. Students will be required to read all assigned texts (approximately 1 hour of reading per day) and write one major essay per book (comparison, narrative, expository, etc.). Additionally, students shall expect to maintain a dialectic notebook (to be explained in class), periodically submit short (1-page) response papers, and complete a portfolio. Participation in Socratic dialogue is imperative as it serves to promote vigorous contemplation and reflection.
The writing portion of this course will focus on various types of academic essays including compare and contrast, critical analysis, expository, and persuasive. Students will follow a rubric for each piece of writing in order to develop strong mental templates for presenting thoughts in differing forms. As the communication of ideas is paramount in literature, selecting the most appropriate structure to convey such ideas is a valuable skill. Likewise, a writer's personal style can powerfully impact the reception of the work, and as such, students and teacher will together explore and practice schemes and tropes such as anaphora, antithesis, epistrophe, polysyndeton, and more. Experimenting with word play will enrich our study of British literature and lead students toward growth in eloquence. Students will be expected to employ proper grammar and mechanics of writing (including spelling, grammar, and structure) as they endeavor to stretch their writing abilities.
While this course primarily features literary study, it also incorporates some study from British history, helping students to see and enjoy the integration of both history and literature. This class is paired with our upper-school Western History: Enlightenment to Industrial Revolution course, taught by the same instructor, and scheduled back-to-back with that course in a "block." Students who take both courses receive a discount. This course may also be taken as a standalone literature study.
Placement: Please read about our new process above.
The target grades for this course are 9th–10th grade. Students must have successfully completed an 8th-grade-level writing course; they will be expected to have competency in vocabulary, annotation, and essay-writing (various forms of written discourse) and know how to write a summary and reflect on a text (though the instructor will work to develop these skills throughout the course). Students are expected to have strong reading and writing skills as well as the interest and capacity for engaging in discussion about literature and history. Students well suited for this course will continue refining the following scholarship skills as they approach mastery:
Actively and independently engage in note-taking
Apply teacher critiques
Adhere to deadlines
Be responsible for class and project preparedness
Take initiative to ask questions for understanding and comprehension
High School Credit: This course is the equivalent of one high school credit in English or literature.
Course Syllabus: View course syllabus here.
How much time will students spend on homework?
This varies by student according to his or her pace. However, the average reader can expect to spend approximately 1.5–2 hours per week reading course materials, and approximately half an hour to an hour working on the questions. Students will submit regular weekly assignments. Midterm and final exams will be given.
How is faith integrated with these courses?
These seminar-style discussions unfold organically. One could approach the texts with a focus on defensive critiques of classical authors. By contrast, we seek to read charitably. We treat classic authors as if they were friends, gleaning every available truth while also examining them from a robustly Christian perspective.
At Scholé Academy, we have carefully considered how we should engage our contemporary culture as those who believe that Christ is the Truth (John 14:6), and that all truth has its source in him. We think it is important to provide our upper school students (in grades 7-12) with tools and opportunities for critically examining various cultural trends, issues and mores through the lens of orthodox, Christian beliefs. Being confident in the truth revealed to us in creation, the Scriptures, and the tradition of the church, we are not afraid to follow the truth and its implications nor to address error and falsehood. … Read more about our Faith & Culture.
Required Reading List:*
The Pilgrim's Progress, Bunyan (1678)
A Modest Proposal, Swift (1729)
Frankenstein, Shelley (1823)
Pride and Prejudice, Austen (1813)
On Liberty, Mill (1859)
A Tale of Two Cities, Dickens (1859)
Jane Eyre, Brontë (1847)
Silas Marner, Eliot (1861)
Sherlock Holmes (selected stories), Doyle
Old Possum's Book of Practical Cats (poetry), Eliot
Animal Farm, Orwell (1945)
The Fellowship of the Ring, Tolkien (1954)
The Screwtape Letters, Lewis (1942)
Other Materials:
Notebook for annotating, notes, and literary responses
Note: Most of the readings can be accessed online as they are public domain, but hard copies are recommended. Parents are welcome to purchase any edition that fits their budget.
Optional Course Texts
The Elements of Style, Strunk and White
On Writing Well, Zinsser
MLA Handbook, 8th Edition
 *Required texts are not included in the purchase of the course.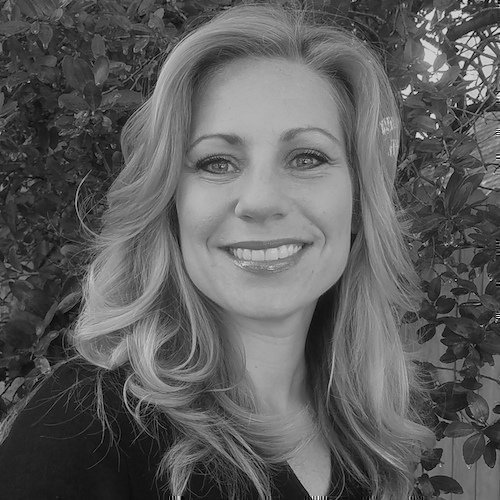 Phaedra Shaltanis has taught in private and classical schools for over 20 years and is educating her four children in the classical tradition. After earning a BS in speech communication and K-12 education from Concordia University, Wisconsin, she began teaching high school Writing, Literature, Spanish in Art in Lutheran (LCMS) schools.
Her involvement with Schole Academy includes teaching American Literature, British Literature, Western History, Rhetoric 1, and Well-Ordered Language Levels 1 and 2. In her Dallas community, she currently directs a high school tutorial program, trains and mentors teachers, conducts seminars on classical education and provides fine art instruction at a classical high school. She believes students learn best through repetition, conversation and application, and she supports the classical model wholeheartedly. pshaltanis.scholeacademy@gmail.com
Computer: You will need a stable, reliable computer, running with a processor with a speed of 1 GHz or better on one of the following operating systems: Mac OS X with Mac OS 10.7 or later; Windows 8, 7, Vista (with SP1 or later), or XP (with SP3 or later). We do not recommend using an iPad or other tablet for joining classes. An inexpensive laptop or netbook would be much better solutions, as they enable you to plug an Ethernet cable directly into your computer. Please note that Chromebooks are allowed but not preferred, as they do not support certain features of the Zoom video conference software such as breakout sessions and annotation, which may be used by our teachers for class activities.
High-Speed Internet Connection: You will also need access to high-speed Internet, preferably accessible via Ethernet cable right into your computer. Using Wi-Fi may work, but will not guarantee you the optimal use of your bandwidth. The faster your Internet, the better. We recommend using a connection with a download/upload speed of 5/1 Mbps or better. You can test your Internet connection here.
Webcam: You may use an external webcam or one that is built in to the computer. Webcam Recommendations: Good (PC only) | Best (Mac and PC)
Headset: We recommend using a headset rather than a built-in microphone and speakers. Using a headset reduces the level of background noise heard by the entire class. Headset Recommendations: USB | 3.5mm
Zoom: We use a web conferencing software called Zoom for our classes, which enables students and teachers to gather from around the globe face to face in real time. Zoom is free to download and easy to use.
To download Zoom:
Visit zoom.us/download.
Click to download the first option listed, Zoom Client for Meetings.
Open and run the installer on your computer.
In August, students will be provided with instructions and a link for joining their particular class.
Explore our courses!
First, read the available course descriptions, noting prerequisites, target grades, and course objectives. If you think your student is prepared for the course, go ahead and register. After registration, a placement assessment may be provided to students, depending on the course and the student's previous enrollment with Scholé Academy. Registration is finalized when the student's placement assessment has been returned by the course instructor with placement confirmation.
Read the Student-Parent Handbook.
Please take careful note of our teaching philosophy, our technology requirements, our school policies, the parent agreement, and the distinctions between our grade levels.
Double-check the course section dates and times.
Make sure they don't conflict with other activities in your schedule or other courses you are purchasing. Our system will not catch double-bookings!
You're ready to add course selections to your cart!
Our Assistant to the Principal will be in touch with you after your enrollment to help you with next steps, including any placement evaluations that may be required for your course selections.
This registration will be finalized when the student's placement assessment has been returned by the course instructor with placement confirmation.