Writing & Rhetoric Year 2
This course is designed to help students progress and delight in writing and to continue to develop effective tools and methods for writing well. The course uses the imitation and practice method utilized by Book 3: Narrative II and Book 4: Chreia & Proverb to help students build essential tools for writing. In the first semester, students will learn about new genres of story, including historical narrative and legend. The skills learned in Writing & Rhetoric Year 1 (Books 1 and 2) are extended and new skill sets are introduced, including identifying the difference between fact and opinion and learning to ask the five Ws of a historical narrative: who, what, when, where, and why. In the second semester, students learn how to write six-paragraph essays on the basis of a saying or an action. This course works to develop in each student a love of and hunger for story and writing and does so through engaging class sessions, creative assignments, and personal feedback. For a closer look at the texts used in this course, please follow these links and click "Look Inside": Book 3: Narrative II and Book 4: Chreia & Proverb.
Schedule: This course is designed with young learners' brains in mind! The course meets 3 times per week for 45–60 minutes, affording adequate instructional time while keeping on-screen sessions to a healthy duration for our youngest learners.
Spelling and Grammar Integration: While the parts of speech and other elements of grammar are referenced and integrated throughout this course, the primary focus is on writing and rhetoric—as the name implies. It is expected that students are receiving spelling and grammar instruction (whether online or at home) in conjunction with this course. If you are looking for an excellent grammar program that will nicely complement Writing & Rhetoric, we recommend the Well-Ordered Language program (live, online course available here).
Placement: Please read about our new process above.
Students who have successfully completed Books 1 and 2 of the Writing & Rhetoric series will be ideally prepared for this course. Students who are new to the Writing & Rhetoric program should be proficient in skills such as narration (telling the story back), summary, and amplification (adding details, dialogue, and description) before enrolling in this course. The course material provides a light review of the concepts and program vocabulary introduced in the prerequisite material, and the course instructor will work to welcome and orient students who have a foundation in writing skills but are new to the program. However, due to the incremental nature of the Writing & Rhetoric series, we encourage students who do not have a firm foundation in the skills mentioned above to begin in Year 1.
All students should be comfortable writing their work legibly by hand.
This course is designed for rising 5th–6th graders. Rising 4th graders who have completed the previous level of Writing & Rhetoric are welcome, though in most cases 4th-grade students require additional support from a parent in conjunction with the course. Occasionally students beyond 6th grade are well suited for this course. If your student is outside of the 4th–6th grade range or does not have previous writing instruction in the areas mentioned above, we ask that you contact us to confirm proper placement.
For further information on the Writing & Rhetoric series, please see the Classical Academic Press FAQ page.
Syllabi
Sections 1 and 4
Section 2
Section 3
For each skill instructors have determined whether it is a prerequisite skill or a skill to be developed throughout the course. For lower school, instructors indicate where parent support is expected.
With Parent Support: Skills that most lower school students will need help with.
Developing: Skills that the instructor will help develop and emphasize throughout the year.
Mastered: Prerequisite skills that the instructor is expecting students to possess.
---
Schoology
With Parent Support

Be able to set notifications settings to alert the student of class announcements, homework assignments, due dates, instructor comments made on assignments, instructor comments made on individual student submissions, instructor comments made on graded items, etc.

Developing

Be able to review notifications ongoing throughout the year; notifications which include: class announcements, homework assignments, due dates, instructor comments made on assignments, instructor comments made on individual student submissions, instructor comments made on graded items, etc.
Be able to manage Schoology assignments and submissions (view assignments, check for teacher messages, submit homework as pdf file, submit revisions if necessary, set Schoology notifications for the class, view class notifications when posted, etc.).
Writing
Developing
Mastered

Be able to hand-write answers in complete sentences.
Be able to write sentences with basic sentence syntax (i.e. capitalization of first word in a sentence, punctuation at the end of each sentence, space between sentences, capitalization of proper nouns, each sentence having a subject and predicate, etc.).
Reading
Mastered

Be able to read to learn not merely learn to read.
Typing
Developing

Be able to type short answers in complete sentences.
Be able to type paragraph essays (up to two pages).
Be able to employ basic MLA formatting skills (i.e. 1-inch margins, double spacing, heading on paper).
In-Class
Developing

Follow along with teacher-led note-taking and record notes during class.

Mastered

Follow along with teacher-led workbook completion and record answers during class.
Be prepared to answer questions when called on in a group setting, during class.
Be prepared to volunteer comments, answers and ideas in a group setting, during class.
Kara Lobley a homeschool alumna, began her journey into classical education as a freshman attending and eventually earning a history BA from Patrick Henry College in Purcellville, VA. Although initially uncertain as to the usefulness of discovering "the good, the true, and the beautiful" in everything, she finally realized that classical education's emphasis on weeding truth out of lies is imperative in living a Christlike life in a fallen world. Kara began her journey working with children as a high schooler working at children's theater camps and at her church's Vacation Bible schools and later continued it by spending five years tutoring high schoolers in writing and a year in being a teaching assistant for preschoolers. She is excited to teach with Scholé Academy this year and looks forward to helping students discover "the good, the true, and the beautiful" in language and writing. klobley.scholeacademy@gmail.com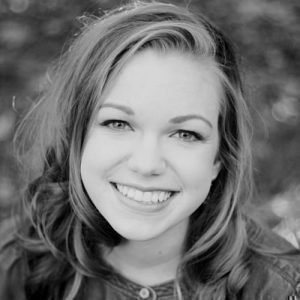 Emily Brigham holds a BA in Primary Education from the University of North Florida. She was homeschooled through high school in the classical tradition and previously taught the elementary grades in a Waldorf-inspired public charter school. Her classical upbringing instilled in her what Plato called an "affinity for the good" in academics, art, and virtue, while her Waldorf training inspired an appreciation of the unique nature of the child. She now seeks to cultivate those whole-child pedagogical approaches in the classical, liturgical tradition, to awaken in her own students that "affinity for the good."
Emily lives in Jacksonville, Florida.  Her avocations include bringing classical, sacred, and old-time music to churches, front porches, and street corners, and coaxing as many flowers as possible into her garden. These, and a trip to the mountains, are where she loves to find the glimpses of God's goodness in these sacred ordinary days. ebrigham.scholeacademy@gmail.com
Melissa Browne holds an Honors BA in Anthropology from the University of Waterloo in Ontario, Canada as well as an Honors Certificate in TESL. Melissa taught English in Peru for almost a decade in various settings, including language institutes and a Waldorf-inspired school. She also earned a certificate in Waldorf Pedagogy in Peru. Upon returning to Canada, she began her journey in Classical education. By God's grace, in her search for solid Christ-centered pedagogy and curriculum to continue homeschooling her children, she found and pursued the Classical Christian model. Providentially, a new Classical Christian school opened in her neighborhood where she now teaches grade 3/4.
A love for children paired with the responsibility to point students to all that is good, true, and beautiful according to Christ as the center of wisdom and virtue is fundamental to Melissa's teaching philosophy. In addition to teaching at a Classical Christian school, she serves in Children's Ministry at her church. During the long Canadian winter, good books and board games abound and the summers are filled with swimming at the beach, and gardening. Cooking, fellowship, and hospitality are year-long joys. mbrowne.scholeacademy@gmail.com
Stephen Williams once told his longsuffering, homeschooling mother that his future job would never depend on his ability to write in cursive or diagram a sentence. Similarly, he spent over a decade swearing that he would never enter pastoral ministry, yet he is nonetheless now creeping towards a decade in the classroom while pursuing theological studies at Beeson Divinity School in preparation for the Anglican priesthood.
Stephen has had the privilege of being shaped by several classical institutions throughout the course of his life, most notably his alma mater, Patrick Henry College, which exposed him to the glories of the Western Canon and began to grow in him a love of literature, history and theology. After a season spent in campus ministry at PHC, he stumbled into a teaching career that has spanned the elementary, middle, and high school levels, turning him into an amateur medievalist, Inklings enthusiast, and subject-matter expert on the psyches of middle school boys. Rumor has it that he sleeps with a baseball and a copy of Tolkien's The Silmarillion under his pillow each night.
When he doesn't have his head in a book, Stephen enjoys hiking, dabbling in poetry and cooking, and cheering on the St. Louis Cardinals with his brilliant and hilarious wife and fellow Scholé instructor, Sarah Williams. stephenwilliams.scholeacademy@gmail.com
Computer: You will need a stable, reliable computer, running with a processor with a speed of 1 GHz or better on one of the following operating systems: Mac OS X with Mac OS 10.7 or later; Windows 8, 7, Vista (with SP1 or later), or XP (with SP3 or later). We do not recommend using an iPad or other tablet for joining classes. An inexpensive laptop or netbook would be much better solutions, as they enable you to plug an Ethernet cable directly into your computer. Please note that Chromebooks are allowed but not preferred, as they do not support certain features of the Zoom video conference software such as breakout sessions and annotation, which may be used by our teachers for class activities.
High-Speed Internet Connection: You will also need access to high-speed Internet, preferably accessible via Ethernet cable right into your computer. Using Wi-Fi may work, but will not guarantee you the optimal use of your bandwidth. The faster your Internet, the better. We recommend using a connection with a download/upload speed of 5/1 Mbps or better. You can test your Internet connection here.
Webcam: You may use an external webcam or one that is built in to the computer. Webcam Recommendations: Good (PC only) | Best (Mac and PC)
Headset: We recommend using a headset rather than a built-in microphone and speakers. Using a headset reduces the level of background noise heard by the entire class. Headset Recommendations: USB | 3.5mm
Zoom: We use a web conferencing software called Zoom for our classes, which enables students and teachers to gather from around the globe face to face in real time. Zoom is free to download and easy to use.
To download Zoom:
Visit zoom.us/download.
Click to download the first option listed, Zoom Client for Meetings.
Open and run the installer on your computer.
In August, students will be provided with instructions and a link for joining their particular class.
Scanner: In this class, students frequently submit homework assignments by scanning pages from their workbooks. Students and/or their parents should have easy access to a scanner and the ability to use it.
Explore our courses!
First, read the available course descriptions, noting prerequisites, target grades, and course objectives. If you think your student is prepared for the course, go ahead and register. After registration, a placement assessment may be provided to students, depending on the course and the student's previous enrollment with Scholé Academy. Registration is finalized when the student's placement assessment has been returned by the course instructor with placement confirmation.
Read the Student-Parent Handbook.
Please take careful note of our teaching philosophy, our technology requirements, our school policies, the parent agreement, and the distinctions between our grade levels.
Double-check the course section dates and times.
Make sure they don't conflict with other activities in your schedule or other courses you are purchasing. Our system will not catch double-bookings!
You're ready to add course selections to your cart!
Our Assistant to the Principal will be in touch with you after your enrollment to help you with next steps, including any placement evaluations that may be required for your course selections.
This registration will be finalized when the student's placement assessment has been returned by the course instructor with placement confirmation.