Joanne Schinstock
Director/Principal
Joanne Schinstock has been an educator since 2005, with a Master in Humanities from the University of Dallas. She joined as an instructor of Scholé Academy in 2016. As director, she oversees the promotion, development, and operations of Scholé Academy, building a community that supports students and parents striving for restful classical education.
Presbytera Maria Koulianos
Tutoring Center & CSLD Manager

Presbytera Maria has been an educator since 1997 holding two Master Degrees from Holy Cross Greek Orthodox School of Theology in Brookline, MA and a Bachelor of Science in Education from Indiana University.  As Lower School Academic Dean, she is a servant-leader who endeavors to collaboratively alongside faculty meet the needs of lower school students and their parents providing support in the areas of effective pedagogy for the pursuit for restful classical education. Hear more about her story on this podcast.
Alison Haley
Academic Support & Technology Specialist 
Alison Haley began her work in education in 2003 and has M.Ed. in Curriculum and Instruction with an emphasis in Mathematics as well as a M.S. in Mathematics and Reading. At Scholé Academy, she helps nurture the academic community through instructor development and course planning. Alison provides the school with support in instructional technology that keeps learning relational, live, and engaging while distinctly classical. 
Nancy Parcels
Customer Service & Communications Representative
Nancy Parcels is a homeschool mom that has been educating for more than 20 years. She began tutoring while in college and continued to tutor privately, run a homeschool co-op for several years and classically homeschool her children for the last 5 years. As the customer service and communication representative, Nancy is dedicated and passionate in providing outstanding customer service to Schole Academy families. Nancy also curates the weekly newsletter, assists in course enrollments and other communications within the SA community.
Kristie Stoddard
Culture & Events Coordinator
Kristie Stoddard holds an M.Ed. in History and is currently working on her Ed.D. at Midwestern Baptist Theological Seminary. Teaching has been one of Kristie's passions for over 20 years, believing that Classical Education, enlivened by a Christian worldview, can help "repair the ruin of our first parents" (Milton). As the Culture and Events Coordinator, she helps develop the school community, enriching the experiences of students, families, and instructors. Kristie supports the school and families by always keeping classical pedagogy in sharp focus and helping integrate its tenets into all aspects of Scholé community.
David Rosentrater
Systems Integrator & Tech Support

Contact Us
For general inquiries, placement questions, or questions about enrollments please contact:
support@scholeacademy.com
To reach us by phone, please call:
866-730-0711
Department Chairs
At Scholé Academy, our exceptional instructors work under the leadership of seasoned department chairs. Gathering for quarterly faculty circles, providing mentorship, and aligning courses within the department, our faculty chairs are leaders in engaging, restful learning. 
Amy Morgan, Scholé Academy's Writing & Rhetoric Department chair, earned her BA in liberal arts at St. John's College in Annapolis, Maryland, and continued her education with an MA in TESOL/applied linguistics at Indiana University in Bloomington. For over 18 years, Amy has taught English to speakers of other languages in the university, community, and private tutoring contexts. Additionally, Amy educated her own two children at home in grades PreK–8. When Amy's not teaching, you might find her serving families who care for children in vulnerable circumstances, hosting international guests, reading aloud with her family or smiling at the antics of her backyard chickens. amorgan.scholeacademy@gmail.com
Dr. Fransell Riley, Chair of Math Department spent most of her career working as a quantitative analyst. She earned her PhD in mathematics from the University of Texas at Arlington with every intention of remaining in corporate America. Though she enjoyed her work, she ultimately responded to an internal call to pursue a passion for educating students, including her own children. Fransell has taught math and science to students of all ages from elementary school to college. While teaching, she noticed that her natural teaching style aligned almost perfectly with the concepts of classical education. She takes a holistic approach to teaching and involves her students in discussions aimed at developing a deeper understanding of the concept being taught with the desire that student learning extend beyond memorizing algorithms. Fransell has a passion for mathematics and seeks to share that passion with the next generation. Beyond math, Fransell enjoys spending time with her husband and 2 sons. They are all athletes and nature lovers; they enjoy participating in sports, hiking, exploring nature, and traveling. When they aren't enjoying God's creation, you can find them indoors reading or watching reruns from the Star Trek series. friley.scholeacademy@gmail.com
Edward Kotynski, Chair of Latin Department, grew up as a missionary kid in Indonesia, where his parents were Bible translators. He attributes his love of languages partly to his parents' work and his childhood experience. He received his BA in ancient languages from Wheaton College in Illinois in 2004, and his MA in classical languages from Vanderbilt University in Tennessee in 2007. Mr. Kotynski has been teaching Latin and Greek for the last fifteen years, mostly at classical Christian schools. He loves sharing his passion for the ancient languages with his students, weaving in historical context and modern connections. He has edited two volumes of Latin Alive! for Classical Academic Press and has also been working on their Greek for Children series with Erin Valdez. He is very excited to be continuing with Scholé Academy this year. Besides Latin and Greek, Mr. Kotynski drinks coffee, loves reading, helps homeschool his kids, and plays board games. He lives with his wife, six children, and two cats, enjoying the craziness of life together. ejkotynski.scholeacademy@gmail.com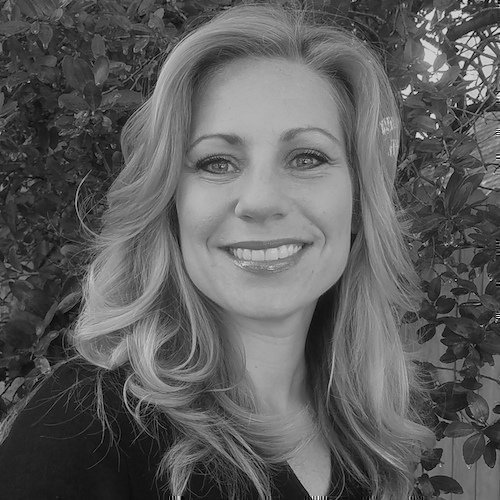 Phaedra Shaltanis, Chair of Humanities, is a seasoned classical educator with 20 years of experience teaching in the classical tradition. Her experience includes home-educating her 4 children, teaching in private schools, creating a classical curriculum for young learners, serving as a leader in various programs, and mentoring parents and teachers in classical education. Phaedra cherishes conversations built on God's truth and strives to engage others through discourse, particularly in the areas of literature and history. She hopes to encourage her students toward a stronger ardor for language as they seek after God and treasure their membership in Christ's kingdom. pshaltanis.scholeacademy@gmail.com
Rhea Bright, Chair of The Canterbury House of Studies, holds a B.A. from the University of King's College in Halifax, Nova Scotia, and an M.A. in Classics from Dalhousie University, also in Halifax. Her Classical studies involved Latin and Greek, as well as classical and medieval literature, philosophy and theology. King's Foundation Year Program, an early integrated great books curriculum, and the Dalhousie Classics department formed and nurtured what became a life-long love of the classics and a deep appreciation of the contribution of the ancient world to whatsoever is good and true and beautiful. She also has a Bachelor of Education from Acadia University in Wolfville, N.S. Rhea taught Ancient and Medieval Humanities at the University of Central Oklahoma for nine years, and over the course of ten years at Providence Hall and The Academy of Classical Christian Studies, she taught Latin, Logic, Bible, and integrated ancient literature and history. Rhea is married to Father Patrick Bright, an ordained Anglican priest who served for over 24 years at All Souls' Episcopal Church in Oklahoma City and recently retired from full-time ministry. Together they raised five sons, now grown. They now live in a 170-year-old house in rural Nova Scotia. rbright.scholeacademy@gmail.com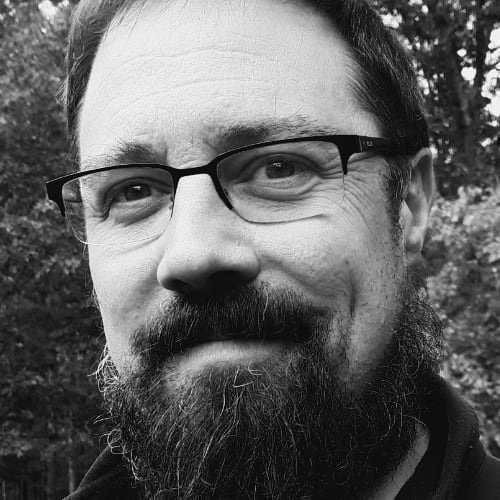 Chris Hall, Lead Science Instructor, has a BA in philosophy from Gettysburg College and an MAT in elementary education from Towson University. He has been a classroom educator and administrator for 25 years, having served in public, independent, and classical schools. In that time, he has served as a classroom teacher in grades K-12, primarily as a science educator, PK-8 Science Department Chair, and a Lower School Academic Dean. Along with his professional pedigree, he is a lifelong practitioner of several of the common arts profiled in his book Common Arts Education: Renewing the Classical Tradition of Training the Head, Hands, and Heart, and the founder of Always Learning Education, an organization dedicated to teaching, learning, and propagating the common arts. He lives on a small, homesteaded farm in central Virginia with his wife and three homeschooled sons. chris@alwayslearningeducation.net
Instructors
Scholé Academy instructors are independent contractors who instruct, mentor, and shepherd students in online courses offered by the school. We are thrilled to have found so many fine educators to host our classical Christian courses. Many of them are master teachers who bring with them a wealth of experience, knowledge, and passion for their courses. You can read more about them below.